BMW Upgrades for Santa Rosa's Finest
The ultimate driving machine is a thrill to drive out of the box, but we at North Bay Bavarian know that there is always room to upgrade your vehicle for even more fun. Owners looking for more efficiency and horsepower often ask what the best upgrades are for their bimmer. Here's a list of some popular BMW upgrades that drivers do to their rides to increase performance and make their prized vehicles even better: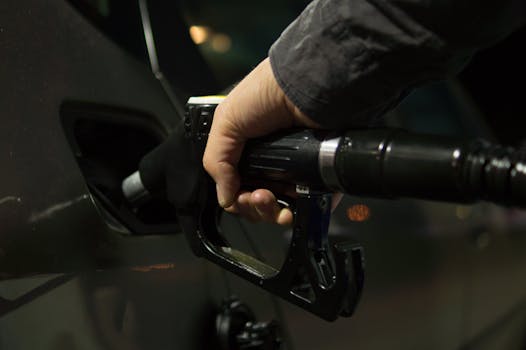 High-Quality Gasoline: As the saying goes, "you only get out what you put into it". The same applies to your luxury vehicle. Your fuel needs to ignite within the cylinders at precise timing intervals to experience the maximum power output. Not only will higher-quality fuel help with efficiency, but it will work to clean your engine in the process. Sure, these high-octane fuels are a little more expensive, but this is a great place to start when looking to enhance your BMW's performance.
Tires: You'd be surprised at the effects that a new set of tires can have on your vehicle's performance. After all, they are the only thing connecting your vehicle to the road surface, so they are very important. Right away, you'll see better control and smoother driving. There are great all-weather tires out there that can handle both summer and winter in the Santa Rosa Area. When rotated regularly, you can extend the life of your tires, and more importantly, save money.
Spark Plugs: This is another quick fix to increase your BMW's performance. For under $100, you can get a set of iridium spark plugs. You'll experience smoother idling and better pull at low RPM levels right away. Of course, if you don't feel comfortable changing these yourself, the trained staff at North Bay Bavarian can service your spark plugs to ensure immediate satisfaction.
Cold Air Intake (CAI): A CAI is a great option to increase horsepower and let your BMW breathe more efficiently. Essentially, this upgrade will bring colder air into the engine. Colder air is denser, and therefore contains more oxygen that can increase the firing power of your engine. Most CAI's contain a heat shield that blocks most of the heat coming from the engine. The result is more power when you push on the pedal, plus it'll make your BMW sound great.
Brakes: Brakes are the only thing keeping you from careening into the cars in front of you. Stock brakes and rotors will do the trick, but with the added power of these upgrades, it's recommended to install performance brake components. This includes upgraded rotors, pads, and even braided cables to prevent fluids from boiling during prolonged or sporadic braking. North Bay Bavarian's staff are experts on brake installation, so once you know which aftermarket set you'd like to throw on, let us know and we can make it happen.
Chip Upgrade: More recent BMW models are heavily computerized. Just like your home computer, you can install software and hardware that can unlock hidden power that is already available in your BMW. By taking down the barriers that safeguard for the worst drivers, worst fuel, and bad weather, you can increase efficiency and essentially rewire your bimmer's brain. Think of it as an educational course for your car- by learning something new, it can drive in the most efficient manner and reduce redundancy.
Exhaust: To make your engine breathe even better by expelling spent gasses faster, it's a good idea to upgrade your BMW's exhaust. Not only can it increase the efficiency of your car, but it can make it sound great. An aftermarket exhaust can definitely turn some heads.
North Bay Bavarian has performed a variety of upgrades on customers' cars. From relatively small upgrades, to race-ready BMWs, we know how to tune these machines so that they can work at their best. Talk to our experts if you have any questions about how to upgrade your BMW. Call us at 707-545-0820 or by email at northbaybavarian@yahoo.com. Until then, get that plan together on which upgrades you'd like to do, and come to us when you're ready!